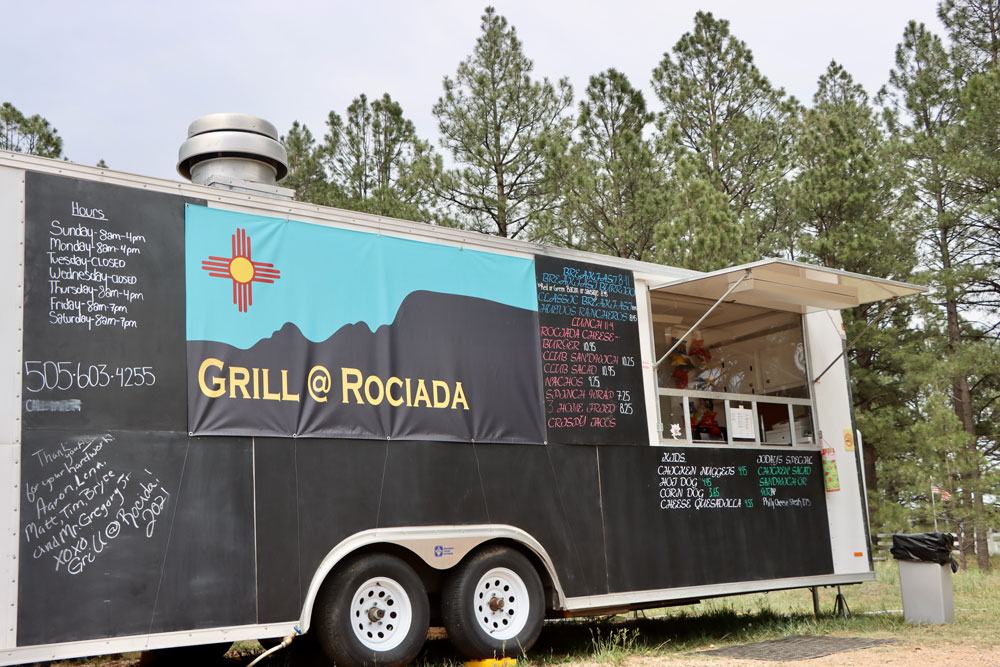 If you're staying at Pendaries RV Resort and in the mood for food, there's no better place to grab a bite to eat than the Grill at Rociada food truck! Morning, noon and night, this wagon serves up a full menu of delicious comfort food options to hungry guests, with a menu that's got something for everyone!
Whether you're in the mood for tacos, hungry for a burger or want to keep things light with a salad, you won't have to venture too far into Rociada, Canoncito, San Miguel County, Sapello, or Cowles, NM to find delicious food. Just browse the menu at Grill at Rociada!
Breakfast
Breakfast is the most important meal of the day, and you'll enjoy the breakfast options available to you at this food wagon. From a hearty, filling breakfast burrito to a flavorful helping of huevos rancheros, we've got what you need to start your morning right.
Breakfast burritos
Classic breakfast
Huevos rancheros
Lunch
Get the energy you need to enjoy the day! Fill up on a delicious burger, grab a sandwich or treat yourself to tacos and nachos—all at the same food wagon in Rociada, NM. Every item on the lunch menu comes with unmistakable Southwest flair, which means every bite is guaranteed to satisfy.
Burgers
Sandwiches
Salads and wraps
Tacos and nachos
Dinner
When you're getting ready to wind down the day and want to grab a bite to eat, comfort food is the way to go. Whether it's a juicy burger or some fresh-made seafood, Grill at Rociada has a menu you'll be happy to browse. There are even light salad options for those who want to take it easy after a long day of delicious dining.
Sides and Kids' Meals
Have little ones to feed? Want to treat yourself to a smaller portion? Our menu also includes appetizers and kids' meals, with smaller portions that are great for littler appetites. From chicken nuggets to mini cheese quesadillas, a smaller portion doesn't mean smaller taste!
Order up and chow down on appetizers and meals fit for the littlest diners.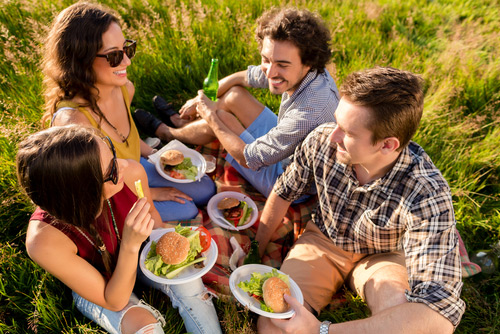 Grab a Bite With Us
Pendaries RV Resort is proud to host the Grill at Rociada food wagon. If you're vacation camping with us and need a break from one of our many recreational activities, stop by the wagon for a bite to eat any time throughout the day—you won't be disappointed! Questions? Contact us at 505-454-8304 and we'll be glad to answer them.