If Christmas is your favorite holiday, you don't have to wait until December 25th every year to celebrate it. Instead, visit Pendaries RV Resort in July to experience our annual Christmas in July event! In the middle of the summer season, our park becomes a holiday destination for those in Rociada, Canoncito, San Miguel County, Sapello, and Cowles, NM, giving guests an experience like they've never had before.
A Midsummer Celebration
Our Christmas in July celebration includes everything you'd find in the middle of December, including lights, decorations and, of course, a visit from Santa! It's a celebration everyone in our park takes part in and we encourage everyone to participate, whether this is your first summer holiday with us or you've been doing it for years.
In addition, we also celebrate in style with a golf cart parade, huge Christmas dinner and a gift exchange! This massive celebration is a fun and exciting change of pace from the usual vacation camping in Rociada, NM and something that we're well-known for putting on throughout the area.
The celebration takes place throughout several days and extends even after the sun goes down. In fact, the park truly comes alive after sunset! People love to decorate their RVs with lights and other holiday décor, turning the entire park into a winter wonderland right in the middle of summer. It's truly a sight you have to see for yourself!
Join the Festivities!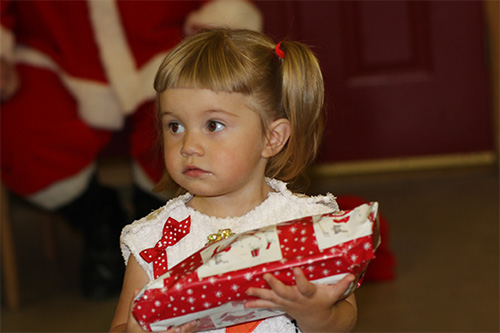 Christmas in July is usually held during the last weekend in July. We encourage guests to book far in advance, because we usually become very busy around this time! Don't waste any time in securing your spot if you're planning on attending the festivities: contact us today at 505-454-8304. We invite new lodgers and past participants alike back each year to celebrate Christmas in July with us.